Mastery of organic acids lab interpretation is a critical skill every functional medicine practitioner should acquire. This course presents how to analyze organic acids tests so you can create life changing supplement programs for patients with the following problems: mitochondrial energy deficits, insulin resistance, neurotransmitter imbalances, nutrient deficiencies, oxidative stress, liver detox pathway problems and bacterial and yeast overgrowth in the GI tract.
In the class we review each section of the test and present easy to apply solutions for the most common health problems facing clinicians today. The subjects we'll cover include mitochondrial energy production through measuring fat metabolism, carb metabolism and the various steps of the citric acid cycle. These markers will show how well your patient can burn fat and carbs demonstrating the extremely common problems of insulin resistance and blocked fat burning. By correcting mitochondrial problems you can accelerate weight loss and dramatically improve energy levels.
The course reviews test markers that reveal common B vitamin deficiencies with folate, B12, B5 and B6, all of which can contribute to a host of chronic health problems. There is an extensive section on neurotransmitters and how to differentiate stress related neurotransmitter deficits from inflammatory brain disorders to help with problems ranging from depression and anxiety to memory loss, compulsive overeating and sleep disorders. The class includes detailed analysis of oxidative stress patterns and liver detoxification capacity by measuring 8-OH-DG, glutathione pathways and other variables that are the hallmark of all chronic illnesses including heart disease, cancer and diabetes as well as conditions such as chronic fatigue and autoimmune illnesses. GI markers for bacterial and yeast overgrowth and their appropriate treatments are also part of this course.
Dr. Richard Lord, the original developer of organic acids testing, is Dr. Kalish's personal mentor and continues to bring us fresh insights and the latest science to this exciting area of functional medicine.
Weekly Live Classes and Community: All classes are taught by Dr. Kalish, learn from your own patient cases and cases of your fellow students in a live weekly webinar. The sense of community you'll develop within our online platform with your fellow practitioners is as important as the course content itself.
Online Lectures and Case Library: Process all the new information from online lectures in your own time as you apply the knowledge to your patients, browse through case studies and clinical topics to enhance your expert understanding
Assignments, Reading and Testing
Time Commitment: Designed for the busy clinician juggling family and practice, all live classes are recorded so it's easy to catch up if you are busy or fall behind.
Tuition & Enrollment
Ongoing Enrollment
6-Months Mentorship
Access to course material for 12-month.
Tuition: $4,995
One-time Payment: $4,995
3 x Monthly Payments: $1,615
Your Instructor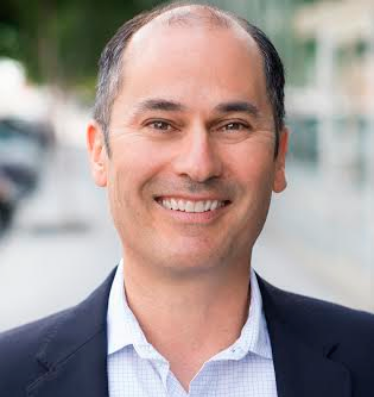 Dr. Daniel Kalish is dedicated to teaching doctors Functional Medicine philosophy and practices. Through The Kalish Institute's educational programs he has trained over 1,000 practitioners worldwide in The Kalish Method which solves patient challenges through a proven lab based approach.
In May 2016 a research study published by two Mayo Clinic researchers confirmed the efficacy of the Kalish Method showing significant improvements in GI health and quality of life in the study participants. The study was based on Dr. Kalish's model of Functional Medicine based on 25 years of successful clinical results. Graduates of The Kalish Institute include practitioners ranging from Dr. Mercola's medical staff to Mayo Clinic and Cleveland Clinic physicians.
Course Curriculum
ORIENTATION
Available in days
days after you enroll
Section 1: Organic Acids Testing - Organic Acids Introduction
Available in days
days after you enroll
Section 2: Organic Acids Testing - Treating with the 4 Horsemen
Available in days
days after you enroll
Frequently Asked Questions
Who is this course for?
This course is for every clinician who has yet to apply organic acids testing to their challenging patients. It's also for everyone that has ever run an organic acids test just to be frustrated by the difficulties in applying the results effectively with patients. You can't read a computer generated report and understand the complexity of a patient's problems. Dr. Kalish teaches all the tips and tricks involved in accurate interpretation of the lab results and exactly what supplements will work best. Through the course work you'll understand all the connections between various chronic conditions and where is the best place to start with each new patient.
What will I get out of this course?
The skills you will acquire from taking this course include the ability to effectively interpret an organic acids panel to determine what is the primary issue impacting a patient and what can be improved using clinical nutrition. Do they have oxidative stress issues? Is it a dopamine problem? Is the dopamine problem from an inflammatory condition or is it from stress? Has mitochondrial energy production collapsed? Do they have yeast overgrowth? These essential questions are all addressed on this one test panel. Organic acid testing is turning into a basic requirement for any functional medicine assessment.