This online functional medicine training program shows you how to enhance your practice by focusing on patient communication skills, supplement program design, understanding your purpose and a brief introduction to business concepts.
Course Description:
This is an online Functional Medicine training for practitioners ready to start learning a practical "hands on" approach to patient treatments. Other institutions offer excellent Functional Medicine degree programs, which are theoretical and academic in nature. This course is quite different because it focuses on the practical application of treatments for a wide range of health conditions, which you can put into action right away. You'll learn the concepts, tools and applications essential to supplement program design, when to order labs and what tests to use to address the most common complaints seen in clinical practice.
The course has three components:
We start off looking at you, your goals and helping to define your purpose.
Then the bulk of the course material focuses on applying clinical nutrition programs by making specific supplement recommendations. We cover each element of supplement program design and treatment prioritization so you can learn to create clinically effective programs that patients will actually stick with. The last portion of the course is an introductory section covering the business basics required to getting started.
During the three-month program, you will have assignments to complete in a variety of areas.
Module 1
by looking at your goals and purpose in pursuing this work. Think of the course as a roadmap for your Functional Medicine journey, the first section will help you define where you want to go. We'll also review all the common misunderstandings and mistakes that are typically made in the early years of practice so you will have a seamless transition into Functional Medicine. This section looks at 8 Steps to starting your functional medicine career and will help you develop your mission and vision statements. We wrap up this module by taking an in depth look at practitioner burn out and how to avoid this common trap.

Module 2
Fundamentals of Patient Interaction delves into how to conduct new patient interviews, the types of patient's one encounters and strategies to work with people under a wide variety of situations. We have case review sessions as well to emphasize development of your patient communication skills. This section also looks at how to sell labs and supplements as well as maintain follow up compliance, two aspects of the work often ignored. Running a practice means working with people and people require management and follow up. There is also an extensive section on patient education and how to help coach patients to make the all too difficult lifestyle changes required in this approach.
Module 3
Fundamentals of Supplement Prescribing will be a crash course in mastering supplement program design. Using Dr. Kalish's 3 Body System model we will cover clinical nutrition subjects ranging from specific supplements and best practices regarding ingredients and dosages to how to convince people to stay on supplements long enough for significant changes to be achieved. We'll look at in house testing for pH, zinc and Vitamin D as well as cover individual nutrients most often prescribed by Functional Medicine doctors. This section also includes a perspective on when you need to order labs and how to explain this step to patients. This course does not include lab interpretation, that subject is covered in our more advanced courses. However, we will discuss common physiological damage that occurs, which can be treated without extensive lab work and take an in depth look at treatment sequencing and the elements of program design required for consistently good outcomes.
Module 4
Practice Management Fundamentals Intro is a brief introduction to the basic business concepts one needs to consider when starting up a new practice and when one wishes to scale up an existing clinic. We'll look at business strategy, financial planning and business operations along with sales and marketing. An extensive practice management training is available through our 3 month Practice Management Fundamentals course.
Tuition & Enrollment
Open enrollment – Students will join ongoing teaching schedule.

Self-paced learning.

Access to course material for 6-month.

One-time Payment: $1,995

2 x Monthly Payments: $1,095
Your Instructor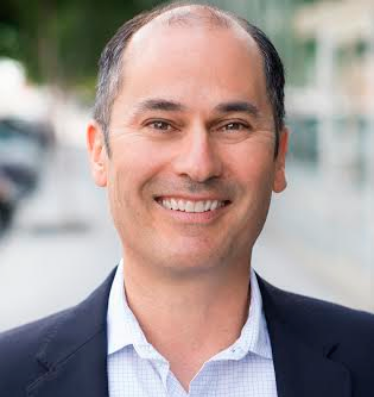 Dr. Daniel Kalish is dedicated to teaching doctors Functional Medicine philosophy and practices. Through The Kalish Institute's educational programs he has trained over 1,000 practitioners worldwide in The Kalish Method which solves patient challenges through a proven lab based approach.
In May 2016 a research study published by two Mayo Clinic researchers confirmed the efficacy of the Kalish Method showing significant improvements in GI health and quality of life in the study participants. The study was based on Dr. Kalish's model of Functional Medicine based on 25 years of successful clinical results. Graduates of The Kalish Institute include practitioners ranging from Dr. Mercola's medical staff to Mayo Clinic and Cleveland Clinic physicians.
Course Curriculum
Module 1: Your Fundamental Purpose
Available in days
days after you enroll
Module 2: Fundamentals of Patient Interaction
Available in days
days after you enroll
Module 3: Fundamentals of Supplement Prescribing
Available in days
days after you enroll
Frequently Asked Questions
Who should take this course and what will you get out of it?
This class is for those just starting out, that are relatively new to functional medicine and want to incorporate it into their existing practice or those interested in starting a new practice centered on functional medicine. The class is based on a patient-centered functional medicine approach. We'll cover the basics of patient communication and clinical nutrition prescribing. This is a "how to" course with an emphasis on non-lab based treatment options for both simple and complex patients. We'll discuss exactly which supplements to use, how to design a protocol and the importance of lifestyle coaching.  The course does not include laboratory interpretation. There is also an introduction to practice management to help guide you as you begin to navigate your way through all the aspects of running a business.