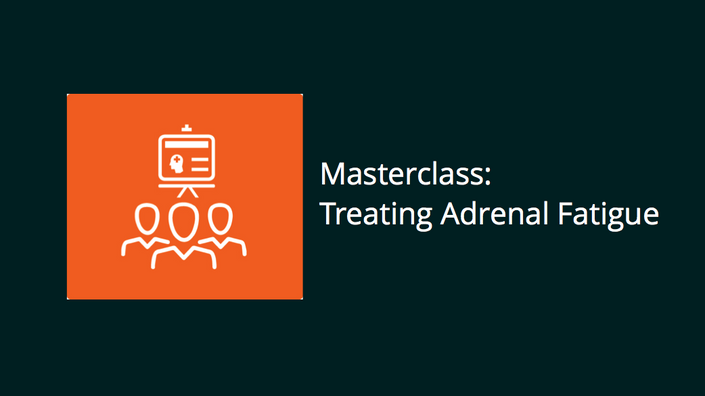 Understanding Adrenal Fatigue - Masterclass
Everything you need to know to master adrenal fatigue.
Watch Promo
Learn about the protocols and concepts behind the first functional medicine research project conducted by the Mayo Clinic. We'll investigate the origins and the solutions that have been proven to work in treating people with fatigue, sleep problems, weight gain and other stress hormone related conditions. Recently published research conducted by Mayo clinic physicians in collaboration with Dr. Kalish showed improvements in energy, mood and quality of life scores as a direct result of testing and correcting adrenal hormone imbalances using the Kalish Method. This course is a culmination of Dr. Kalish's 25 years experience working with adrenal hormone issues.
We'll discuss the fundamental reasons for adrenal fatigue, how it develops, how common it is in our culture to "burn out". We'll cover the key corrections for fixing adrenal fatigue and review how the brain and HPA axis all play a role in the deep levels of exhaustion so many people suffer from.We'll take a look at how supplements can play a role in reversing adrenal fatigue and give patients an initial boost to get enough energy and vitality that the lifestyle changes can be tackled.
Your Instructor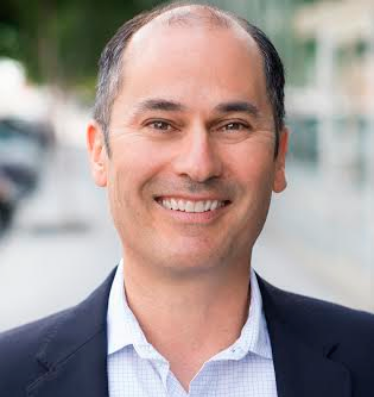 Dr. Daniel Kalish is dedicated to teaching doctors Functional Medicine philosophy and practices. Through The Kalish Institute's educational programs he has trained over 1,000 practitioners worldwide in The Kalish Method which solves patient challenges through a proven lab based approach.
In May 2016 a research study published by two Mayo Clinic researchers confirmed the efficacy of the Kalish Method showing significant improvements in GI health and quality of life in the study participants. The study was based on Dr. Kalish's model of Functional Medicine based on 25 years of successful clinical results. Graduates of The Kalish Institute include practitioners ranging from Dr. Mercola's medical staff to Mayo Clinic and Cleveland Clinic physicians.
Class Curriculum
Section 1: Mastering Adrenal Fatigue
Available in days
days after you enroll
Section 2: Understanding Adrenal Fatigue
Available in days
days after you enroll
Section 3: Fixing Adrenal Fatigue
Available in days
days after you enroll
Frequently Asked Questions
Who is this course for?
This course is for doctors and non-licensed people alike who want to better understand adrenal fatigue and how stress can be the key initiator of many chronic health problems. You'll get a sense of the science behind the work we do with adrenal hormones as well as the ways people predictably can fall into adrenal exhaustion.
What will you get out of this course?
This course will give you a solid understanding of how adrenal exhaustion develops and the lifestyle factors that can be used to reverse it. Looking at factors such as diet, exercise, sleep and meditation as treatments for the condition is essential. You'll also learn about the best time tested supplements to reverse adrenal burnout. Relying upon 25 years of clinical experience Dr. Kalish strives to communicate all that he has learned about treating this common problem.